Floating Contact Form Portlet
Back Make the everyday life of our drivers and cargo handlers more secure
e loading docks of road transport sites are among the most risky areas in terms of accidents. These accidents can have serious consequences for our employees. This can also impact our activity or our customers' businesses. Going further to reduce risks and protect our stakeholders is a priority.
Within our road transport branches, many handling operations take place on our docks, particularly in the area between the dock and the vehicle. Accidents that may occur can cause very serious injuries.
Beyond the existing solutions regarding organizing and training our teams, material innovations exist today to prevent accidents during loading and unloading procedures.
They ensure safety of the operators, our subcontractors but also ensure protection of the goods that we are transporting.
Kuehne + Nagel Road has decided to carry out a considerable project on its branches in collaboration with GMR Safety.
This is the case of our site in Compans, Ile-de-France (77), which needed to work on two main topics:
Prevent falls from height from the dock
Reduce musculoskeletal risk in the handling of leveling bridges
The Road Parisian agency has therefore undertaken a number of works to set up:
Guardrails and mini hydraulic bridges on the 76 docks of the branch to secure the space between the vehicle and the dock door and thus limit the risk of falling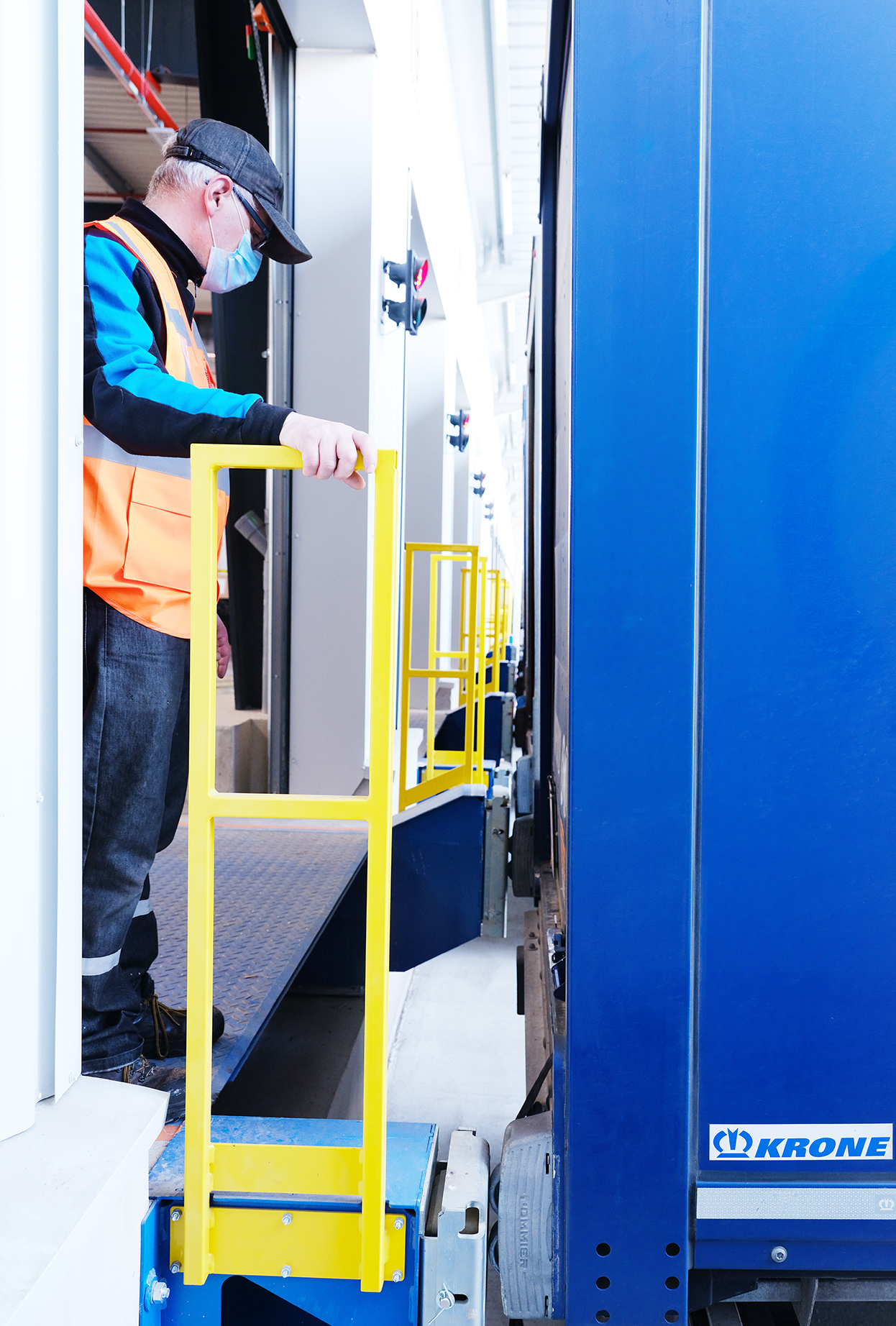 Wheel chocks preventing unintentional vehicle departures with the installation of the Powerchock 7 (lockable) and Powerchock 3 (portable), intended for trailers and straight trucks.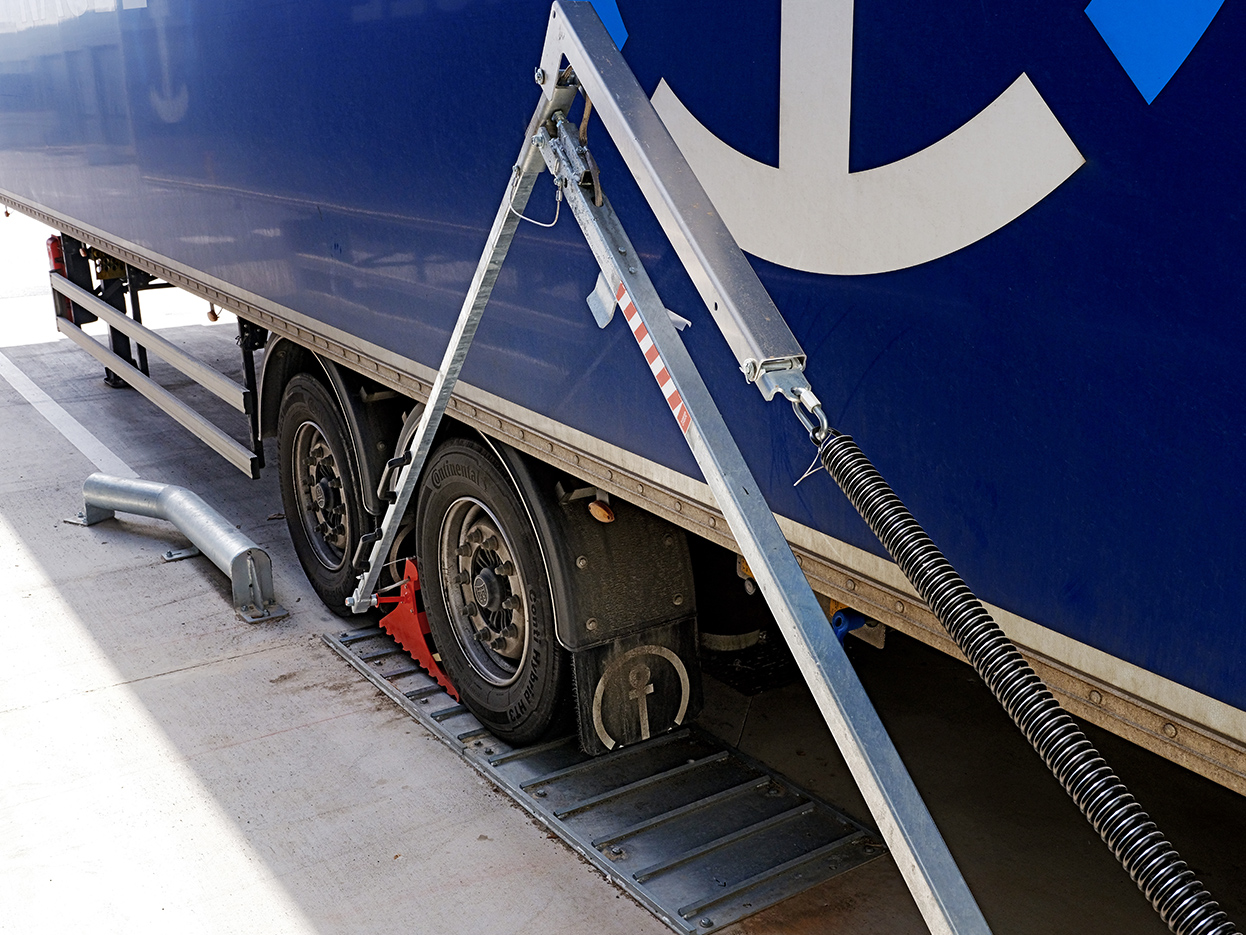 Once in place, these new installations must be accompanied and explained to our operators and in particular to our drivers and dock workers. "Setting up the equipment is not enough, it is essential to train the teams and support them. Support and communication are essential," said Thierry De Sainte Maresville, Director of the Road Branch in Compans.
Thus, training and support plans have been put in place to ensure team support and proper follow-up of the new procedures. This is an important investment for our Road activity, which complements the continuous improvement and risk prevention approach launched several years ago.

Its result? A significant reduction of accidents within our road transport branches and more safety for all!